Qualifying for a mortgage takes a lot more strategy than it used to. And banks are no longer the right move for millions of Canadians, as this chart below illustrates.
The share of mortgage business now flowing to credit unions, private/MIC lenders, and other non-banks is remarkable.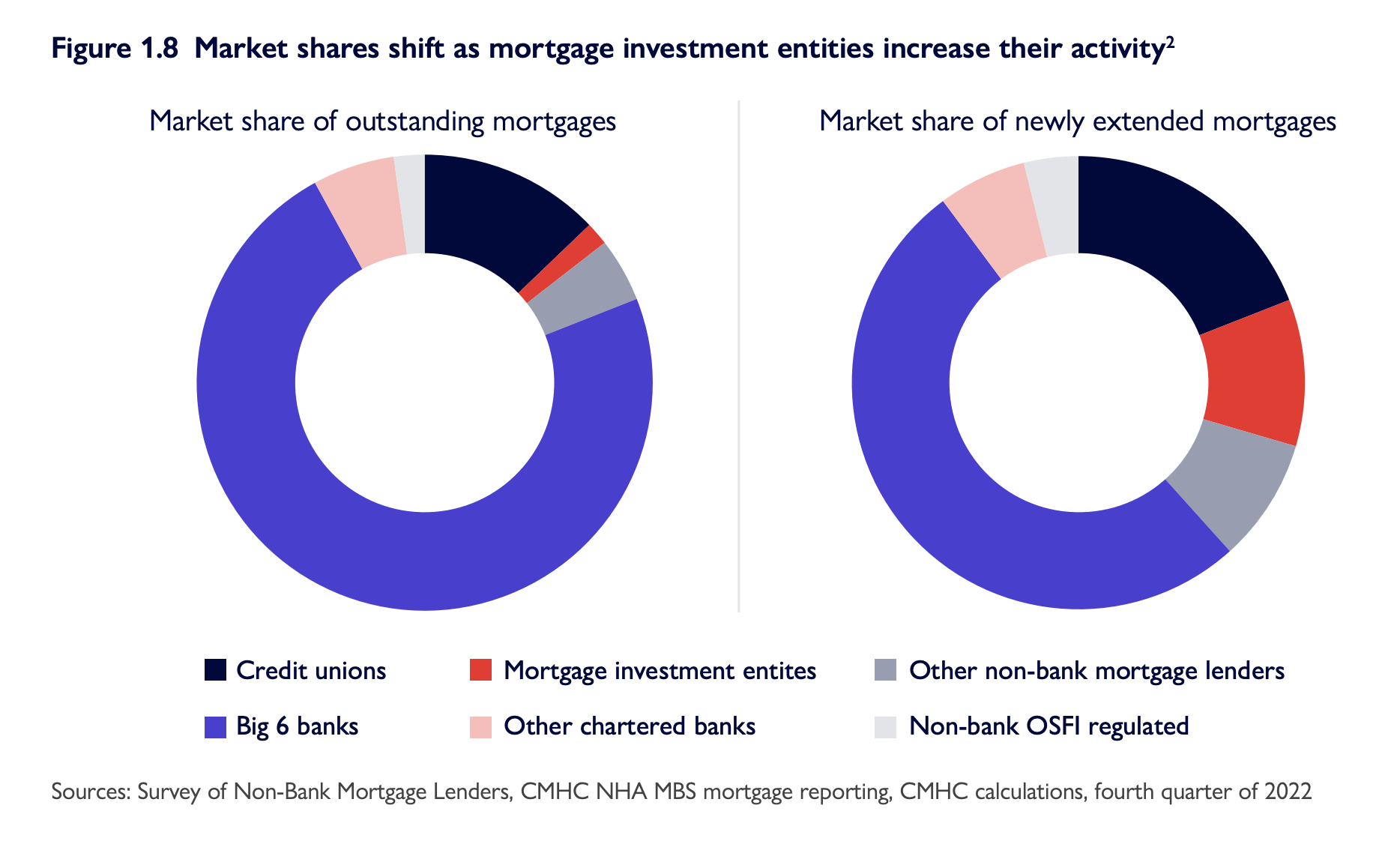 Federal policy has driven "riskier" borrowers outside the banking system since 2008. But all that risk still exists. It's just distributed differently now.