The gap between insured and uninsured mortgage originations is now wider than the Grand Canyon. And it just keeps expanding, as the BoC's latest data show (chart below).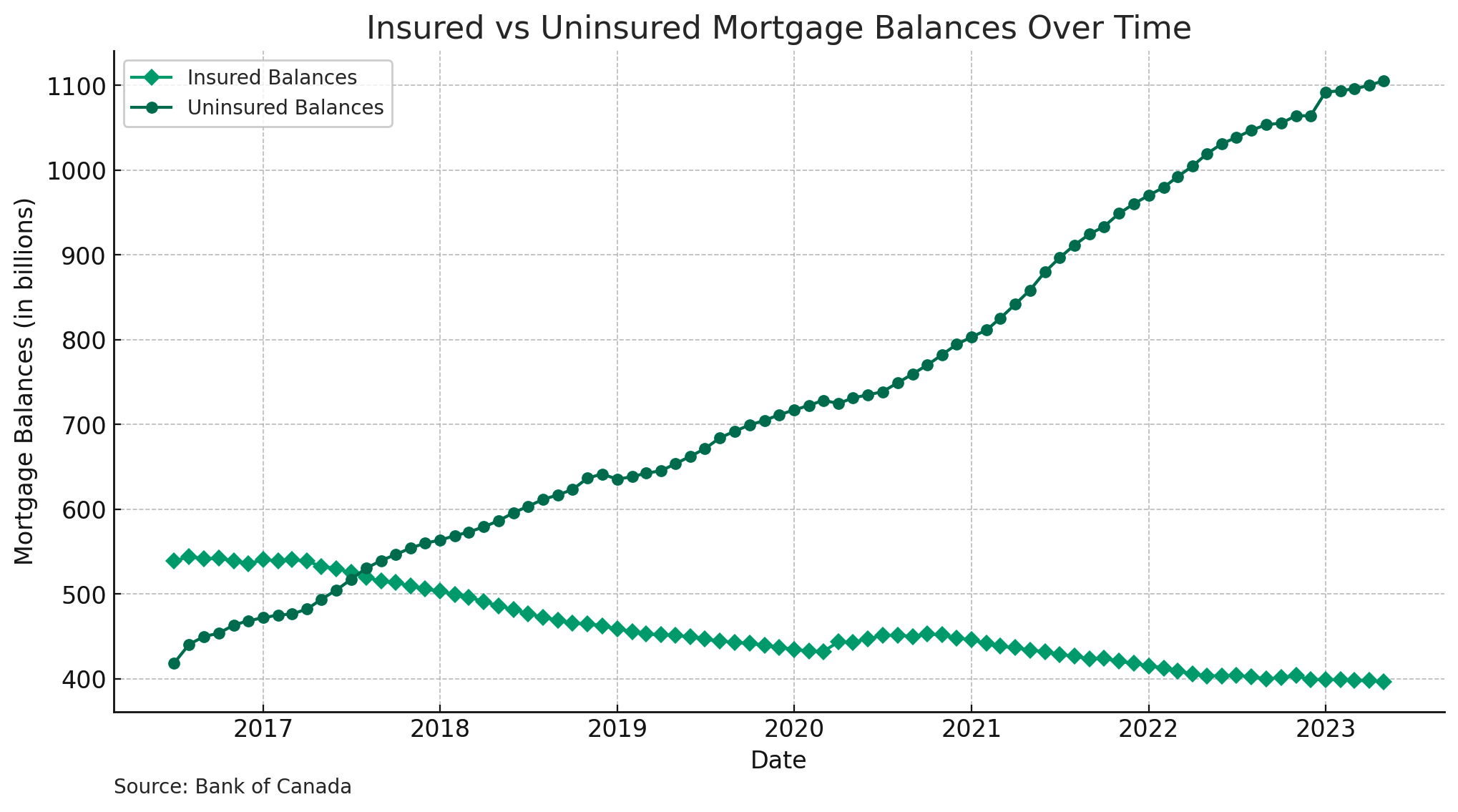 The government seems blissfully content to let the insured market wither.
The number of mortgages on CMHC's books, for example, is now below 1.5 million for the first time in over a decade. That's down one million in just six years. (There are roughly seven million mortgages in Canada total.)
Meanwhile, despite 11 years of rising prices that shut out first-time buyers in major cities, the government refuses to increase the default insurance value limit above $1 million. That's despite its 2021 pledge to do so.
That, and the uninsurability of refinances and rental properties, almost guarantee the insured-uninsured gap keeps widening.
But who pays?
The repercussions of the government's insured-mortgage pullback are many: