The Fed's go-to inflation indicator has exceeded expectations again.
The so-called "core PCE deflator," which excludes food and energy, landed 0.1% above consensus, rising 0.4% m/m and 4.7% y/y in April. That's up from 0.3% m/m and 4.6% y/y in March.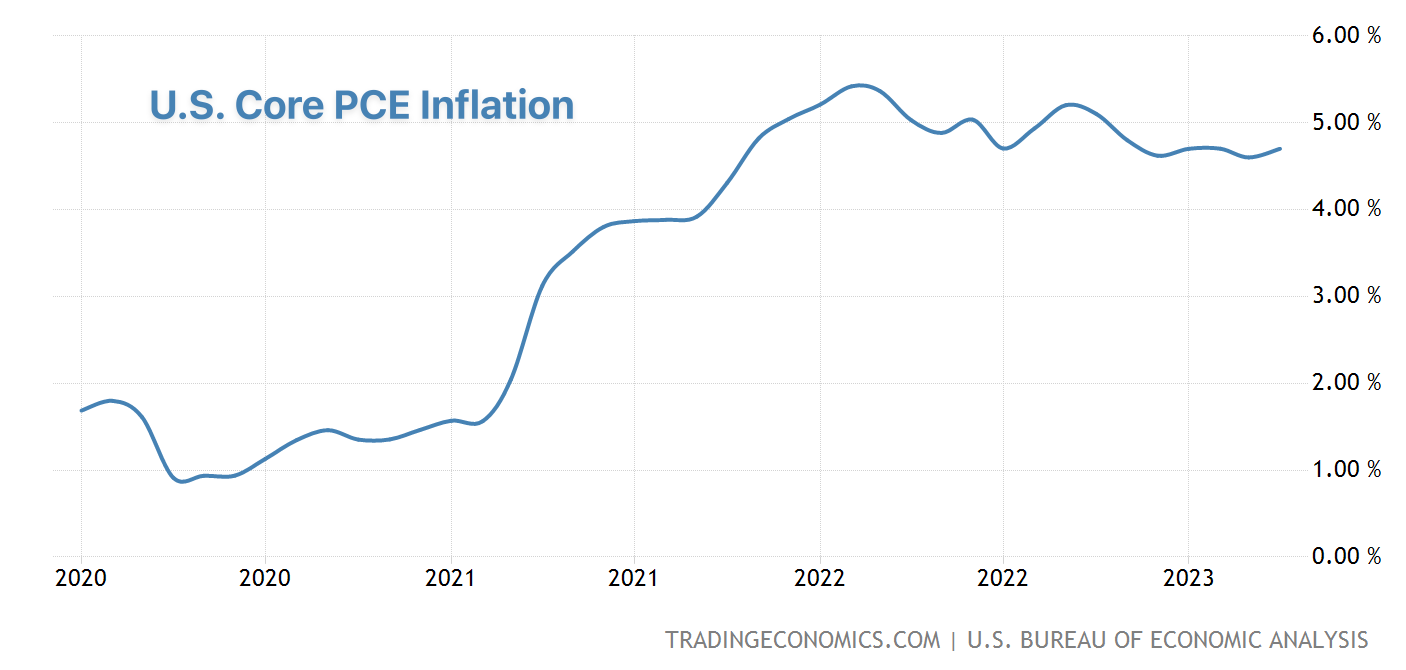 Services inflation was even worse, leaping 5.5% y/y compared to 4.6% previously.
Inflation is not only hanging around, it's going in the wrong direction. As far as central bankers are concerned, there are still too many people with jobs, buying too many homes and tapping too much credit/savings to spend money (particularly on services).