Members now have direct access to MLN's daily rate database—the same data we use to track and report rate trends in the prime mortgage market.
View it at Canadian Mortgage Rate Survey.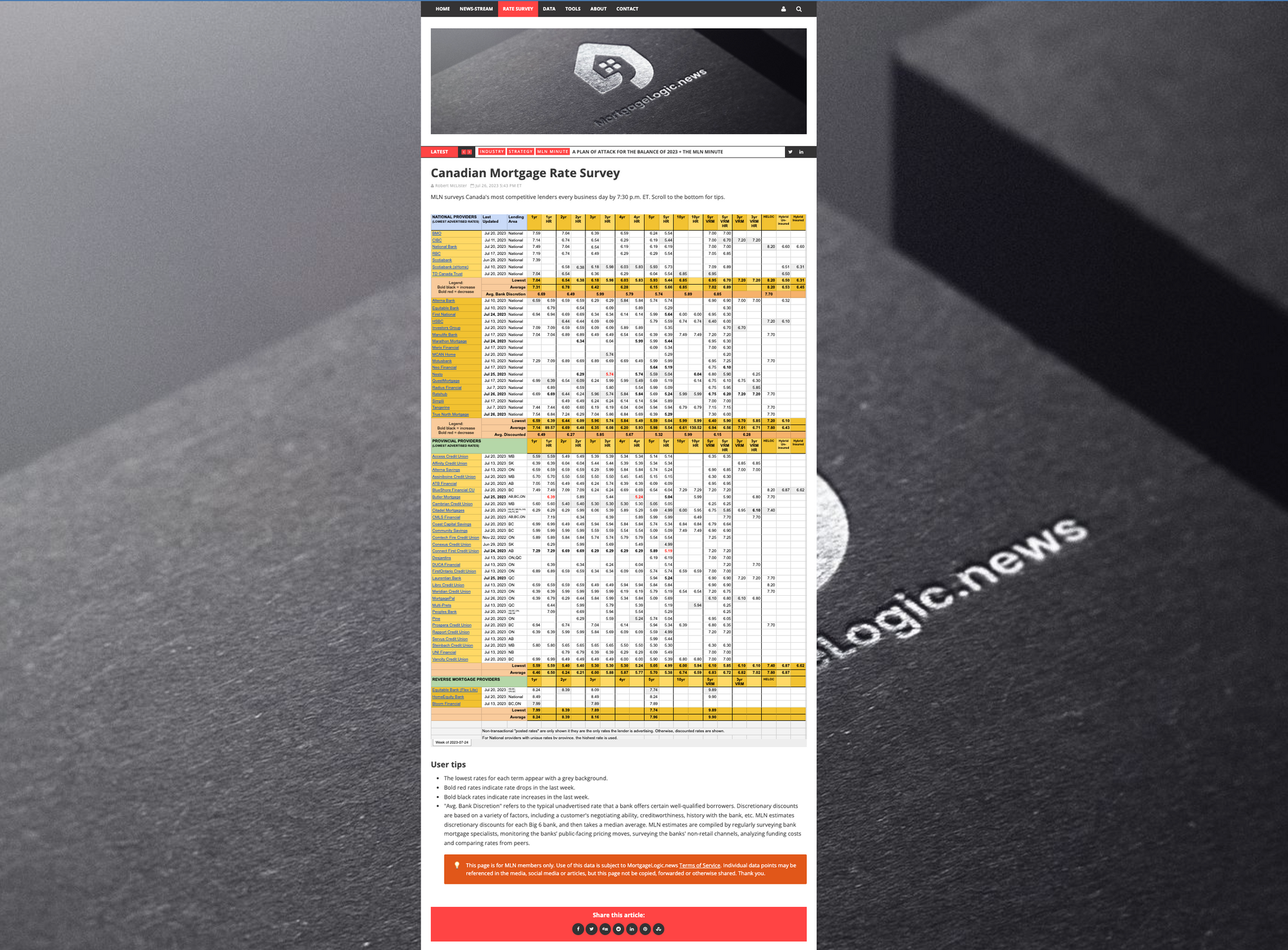 The data has many uses, particularly for mortgage providers employing a spread pricing strategy.
Such originators systematically set their rates to be X basis points above the market's "leading rates." The problem is, "leading rates" can be subjective.
Quantifying rate competitiveness is where the Rate Survey shines. Members can now easily:
Monitor unadvertised discretionary mortgage rates at the Big 6 banks
Track the nation's lowest advertised non-Big-6 rates
Benchmark their rates against the national average.
MLN's Canadian Rate Survey provides a quick objective source for:
Setting advertised pricing
Quantifying the competitiveness of a firm's rates for marketing purposes
Finding pockets of opportunity where a mortgage provider can take the lead on a given term
Charting average market rates
Comparing rates on one's personal financing.
The launch today is stage one of the Survey. MLN will continue enhancing the data, including adding product features later this year.
If you have questions about MLN's Canadian Mortgage Rate Survey, please email us at info@mortgagelogic.news.
In other news...