Today's reports...
(Click links above for stories)
This & That
Market turn: Canada's national average home price has increased 12.1% (over $74,000) in just two months. "...The supply issue is still with us," says CREA's Senior Economist Shaun Cathcart. "New listings are at 20-year lows." Moreover, we're down to just 3.9 months of inventory again nationwide, a whole month below average. Listings fell in 26 of 31 markets tracked by Scotia Economics. "As buyers see signs of an increase in activity and prices, they may be enticed to rush back to the market before prices go up any further," the bank says. Feels like déjà vu all over again.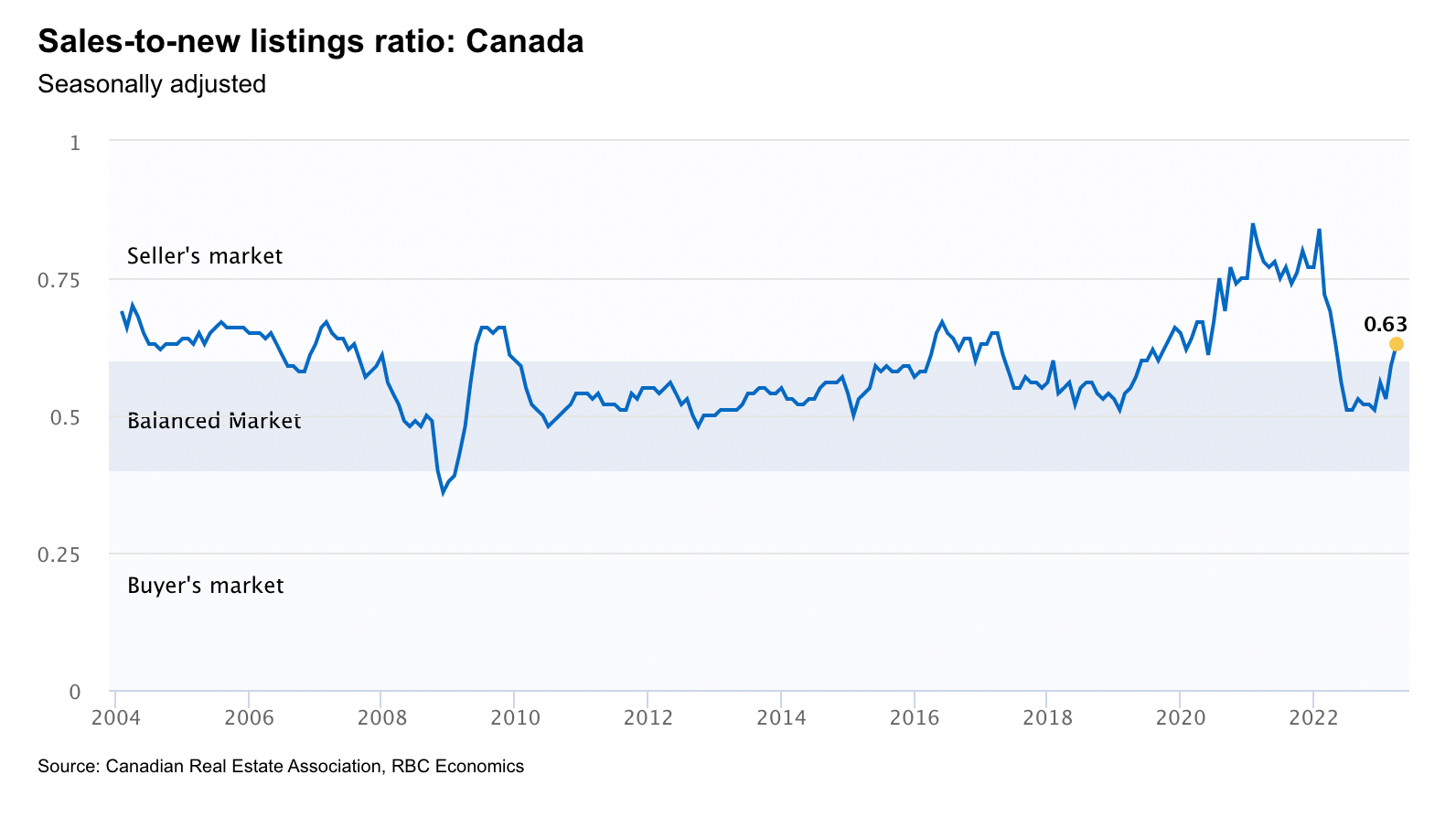 CPI call: "Look for headline prices to have risen 4.4% year-over-year in March, down from the 5.2% annual rate in February," says Desjardins Economics. "That would be the slowest pace since the fall of 2021." The next CPI reading is Tuesday at 8:30 am and we'll need better progress with StatsCan's core measures. They've trended lower but are starting to plateau.