Out of the myriad of economic data, #CPI# is what matters most. And we made solid progress today. The question is, when will mortgage rates catch on?
What CPI did
Headline inflation, which usually hogs the spotlight, fell to 3.1% in October from 3.8% the prior month.
But the bigger star was the BoC's closely watched 3-month average core inflation measure. It dropped to 2.95%, the best reading since early 2021.
The cherry on top was the month-over-month change. BMO Economics notes that "in seasonally adjusted terms, prices fell 0.1%" in October. That's the first such decline since we all started hoarding toilet paper in 2020.
Mortgage interest cost and rent remain the main inflation drivers. The latter is more of a troublemaker than the former, given that rates should be on the downswing (infamous parting words).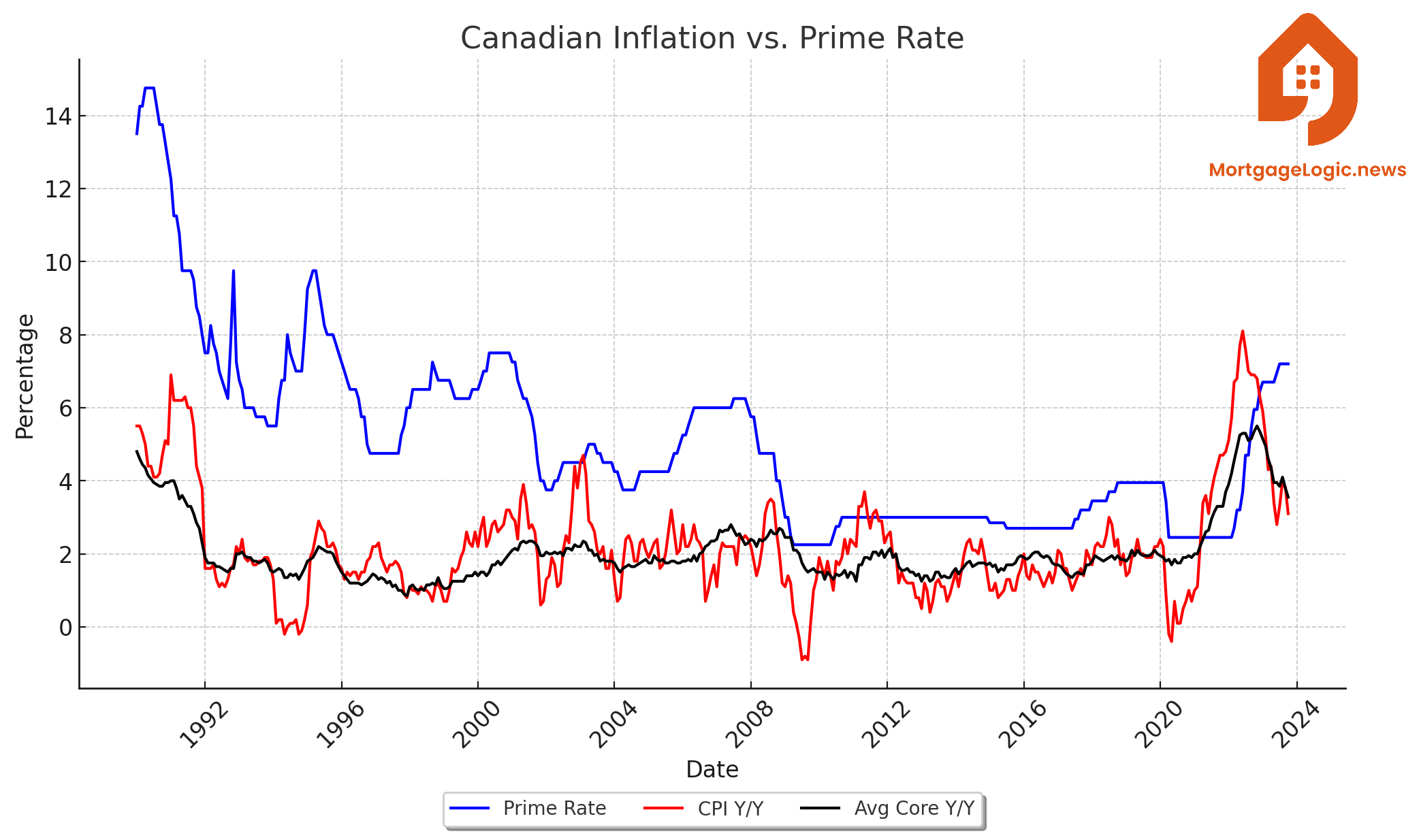 "We expect headline inflation to fall to 2.0% by the third quarter of next year," said Stephen Brown from Capital Economics today. "With gasoline prices falling further in recent weeks, headline inflation is on track to drop below 3% this month."
It wasn't all a picnic in the park, however. Services inflation picked up, as did seasonally-adjusted inflation, excluding food and energy.
Canada's 5-year yield took the data in stride, falling just 3 bps on the day as of this writing. But it still managed to hit a low unseen since July.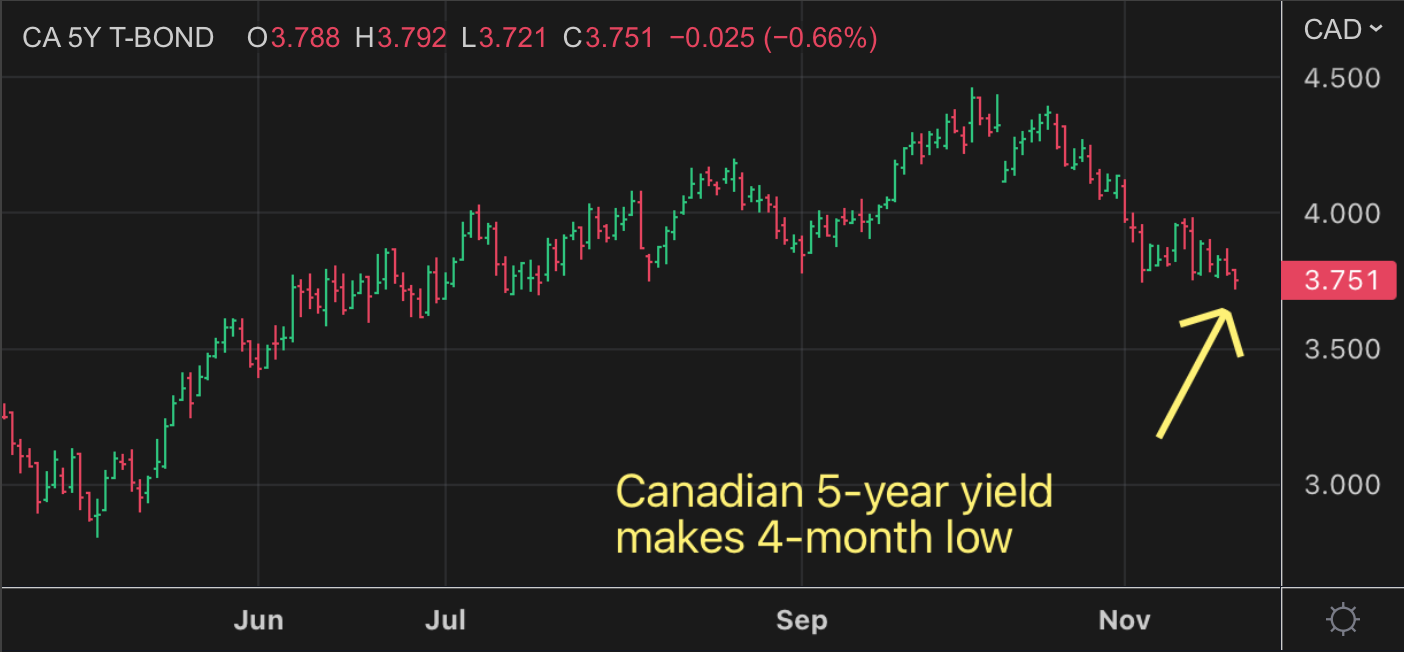 Mortgage implications