Every month, Bay Street economists play a game of economic bingo, and this month, they had their dabbers ready for a 4.0% inflation print. Instead, StatsCan pleasantly surprised us with 'just' 3.8%.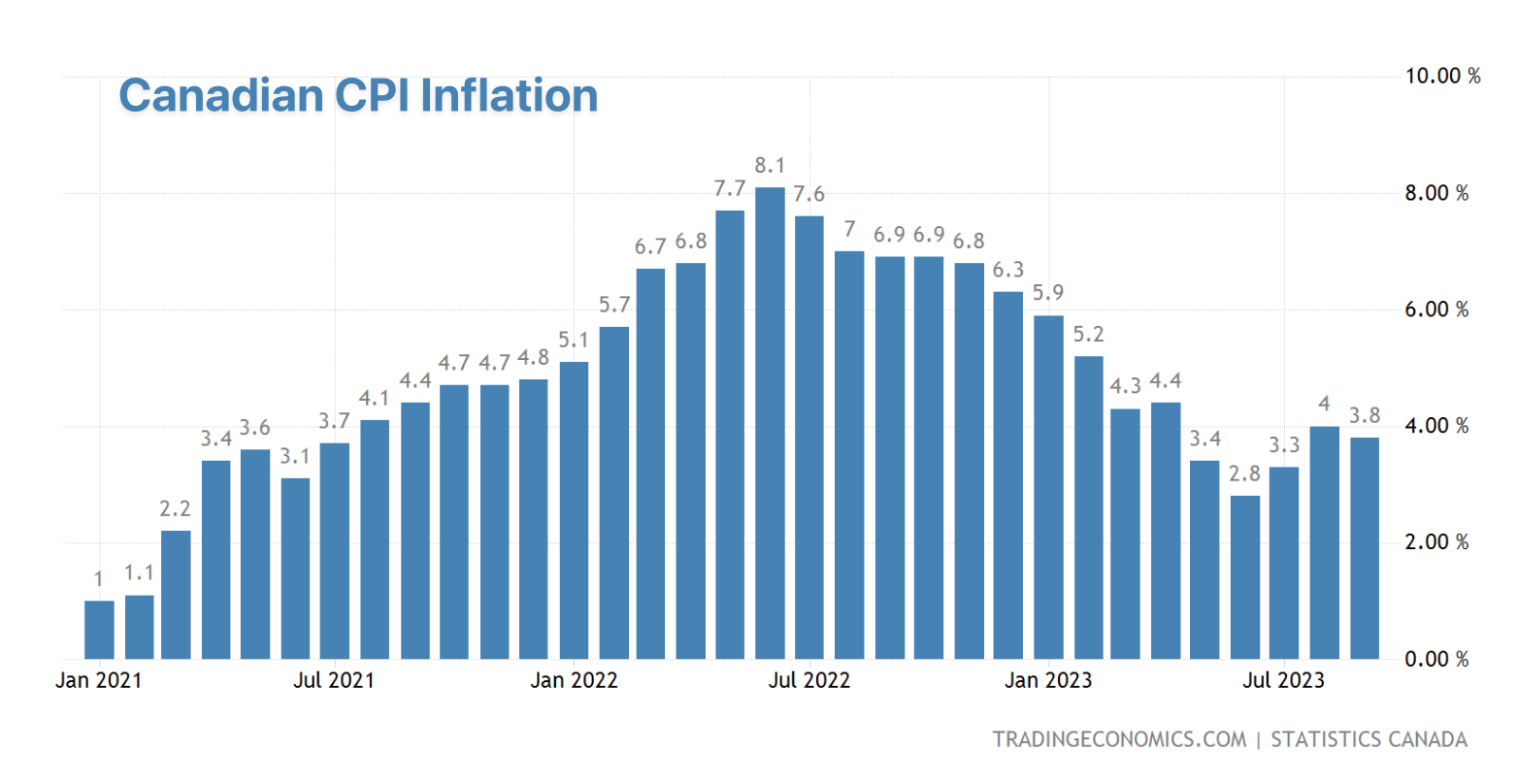 Almost all of Canada's economist herd is now moving in the same direction, predicting no change at the Bank of Canada's Oct. 25 rate meeting. Most forecast the next BoC move will be a cut.
Meanwhile, bond traders played their own game of Rate Hike roulette, slashing rate increase probabilities. By today's close, the #OIS# ball had landed on a 15% chance of a 25 bps hike next week.
But the bond market doesn't want us celebrating a BoC pause too wildly. The swaps market, often the party pooper, still sees a 70% chance of one more hike by next March. There are at least five party crashers convincing the market we haven't peaked on rates yet: